Stefan Levine, P.A. Luxury Real Estate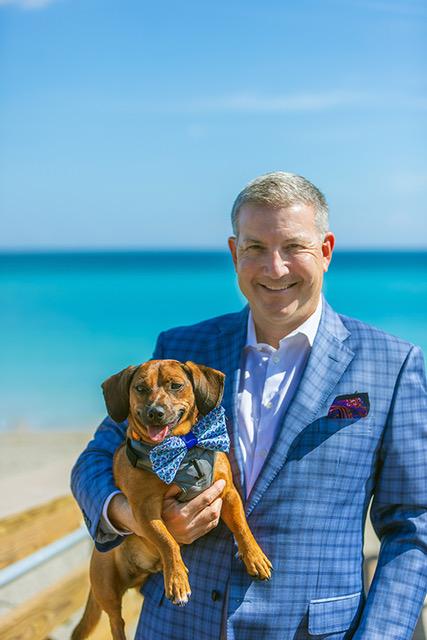 Stefan Levine is a top-producing agent with Klein Morgan of Boca Raton, Florida, and has worked for over thirteen years in real estate in South Florida. He is equally available, experienced, and adept at representing sellers, buyers, landlords, and tenants in Palm Beach County, Florida. Stefan specializes in luxury real estate in Northern Palm Beach County. Whether you are looking for a waterfront home, land lot home, a condo, a townhouse, or a new build opportunity, Stefan has fantastic options to achieve all your homeowning goals.
Get to Know Stefan Levine
A Native of Philadelphia, PA, Stefan Levine moved to Palm Beach County, Florida in 2004 after working in telecom and technology, financial services, and entrepreneurial ventures. He moved to Florida specifically to pursue land-based business opportunities. After successfully buying, turning around, and selling a project, obtaining a real estate license was a natural progression. Stefan's first-person experience with moving to a new state, establishing a home and business, and integrating into an established community created an awareness of the needs of real estate buyers moving to Palm Beach County, FL. Navigating the sale of a commercial property allowed him to live the sale process, touching all the legal and intangible experiences in Palm Beach County commercial real estate transactions.
His commitment to his clients and his knowledge base allows him to continually provide valuable market insight and negotiating expertise on both the buy and sell sides of a transaction.
When not working, Stefan met his future wife (well, actually, they met while working but that is a story for another time) with whom he shares many passions including philanthropic activities, rescuing animals, cooking, eating, and dining! Together they successfully renovated their home (down to the studs), providing valuable life and real estate experiences dealing with permitting, contractors, deadlines, budgets, etc.
As an avid golfer (not great, avid) Stefan is a member of The Tequesta Country Club (just north of Juniper, Florida) where he enjoys the club, the atmosphere, the course, and the many relationships he has built there. Golfers like to play other courses so checking out new courses is a secondary sport for all local golfers! There are many private courses and several great public courses in the area. Familiarity with the golfing landscape is a passion of Stefan's which translates well to his real estate practice
Stefan and Leslie make their home in The Village of Tequesta, Florida, the northernmost municipality in South Florida. Tequesta is nestled into the Northeastern end of Jupiter, FL surrounded by the Loxahatchee River, The Intracoastal Waterway, The Jupiter Inlet, and the Atlantic Ocean. Their love of food, shopping, cool places, beach time, Intracoastal time, backyard time, and animal time has afforded them great local resources and local knowledge. 
Need a vet? Need to know great places for fresh fish? Need to know the best places to golf with a 25 handicap? Reliable auto repair? Favorite taco? Just ask Stefan.
Jupiter Dog Beach is an incredibly special place and part of Stefan's life. Palm Beach County has about 47 miles of coastline and less than 3 miles of those allow unleashed dogs. Every day before sunrise Stefan and Bernie (family rescue) head to the dog beach to walk and interact with Bernie's people and dog friends. During the nesting season, they regularly encounter giant turtles, hatchlings, and many signs of life and the journey or our turtle friends. During the fall and winter, seashells abound and have become a secondary focus of their walks. These morning walks on the beach and welcoming the sun each day is an unbelievable reward for those who choose to take advantage of Jupiter's connection with nature. Stefan finds great joy in helping others purchase their gorgeous homes along the beach.
Finding a Home with Stefan Levine, P.A.
Choosing a home is both exciting and challenging whether you buy, sell, or start a new build. Deciding on a real estate agent in Florida is an important decision and should be positively impactful on your Palm Beach County homeowning experience. Stefan's knowledge and understanding of the overall process of buying, selling, and building a new home allows him to help set reasonable expectations for the timeline of the project, budget-based house goals, and oversight of the entire process. Throughout the process, Stefan's clients have direct access to him with any questions, concerns, or ideas.